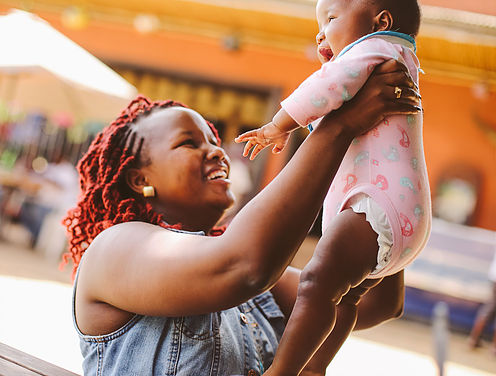 24 Apr

Collaborating Through Empathy
Collaborating Through Empathy
Leila Janah's work inspires us at Team Tipton because she offers a shining example of one of our five essential behaviors of a transformational leader, collaborating through empathy. Her micro-work outsourcing company not only demonstrates the power of empathy to feed a company's heart, soul and bottom line, but also to address global poverty.
When we first heard about her social enterprise Samasource, we assumed we'd hear a familiar story about a company where some percentage of sales or revenue would go to some kind of charitable giving. But Samasource is very different. In fact, its innovative business model has lifted tens of thousands of people out of poverty on the principle of giving work, rather than giving aid, and in doing so has transformed individual lives and the communities where they live.
Ms. Janah grew up in the United States, the child of Indian immigrants who struggled to offer her the access to opportunity that is at the heart of the American dream. At 17, she earned a scholarship to teach English in Ghana for 6 months, and that experience inspired her to think differently about the meaning of need and opportunity around the world.
After earning a degree from Harvard, her consulting work led her to meet many more people around the world who represent the billion who live on less than $1 a day. She wanted to address that profound poverty but she saw that the existing models of aid aren't working. So she listened to people born into situations where their intelligence and drive were necessarily devoted solely to survival, and she learned that what they didn't need was another box of food that would soon run out, or a school to educate them for jobs that didn't exist.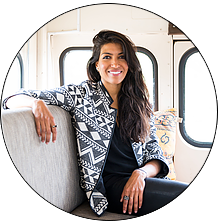 What they needed was opportunity to use their brains, their hands and their ambition to build dignity and agency, the kind that comes from receiving a paycheck.
To meet that need, she founded Samasource, a micro-work company that matches individuals anywhere in the world, from a computer center in rural Kenya to an internet cafe in Lagos, Nigeria to skilled work on the internet that can immediately triple their income. With work and income comes food and housing security that enables people to invest in their families and their communities in ways that make sense to them, ways international aid agencies could never emulate.  And, Samasource is finding that people who pay taxes for the first time also start to demand better roads, infrastructure and accountability from their governments. Samasource has lifted more than 32,000 people out of poverty, and Ms. Janah's other companies, LXMI, SamaSchool and Samahope, are showing similar results applying the principle of giving work in new ways.
Image courtesy of samasource.org
Empathy sometimes gets a bad rap as a "soft" skill, as warm and fuzzy, or something that takes time and energy without yielding measurable outcomes. Leila Janah shows that misperception is simply untrue. In fact, collaborating through empathy, listening deeply to the needs of her company's workers, Janah provided them with dignity and agency, and in doing so created an effective, long-term solution to one of our world's seemingly most intractable problems.
Click here to learn more about Leila Janah's giving work companies, and about how her gift for empathy fed her successful business models.
Until next time, let's collaborate through empathy and listen deeply to those we serve.
All our best,
Team Tipton