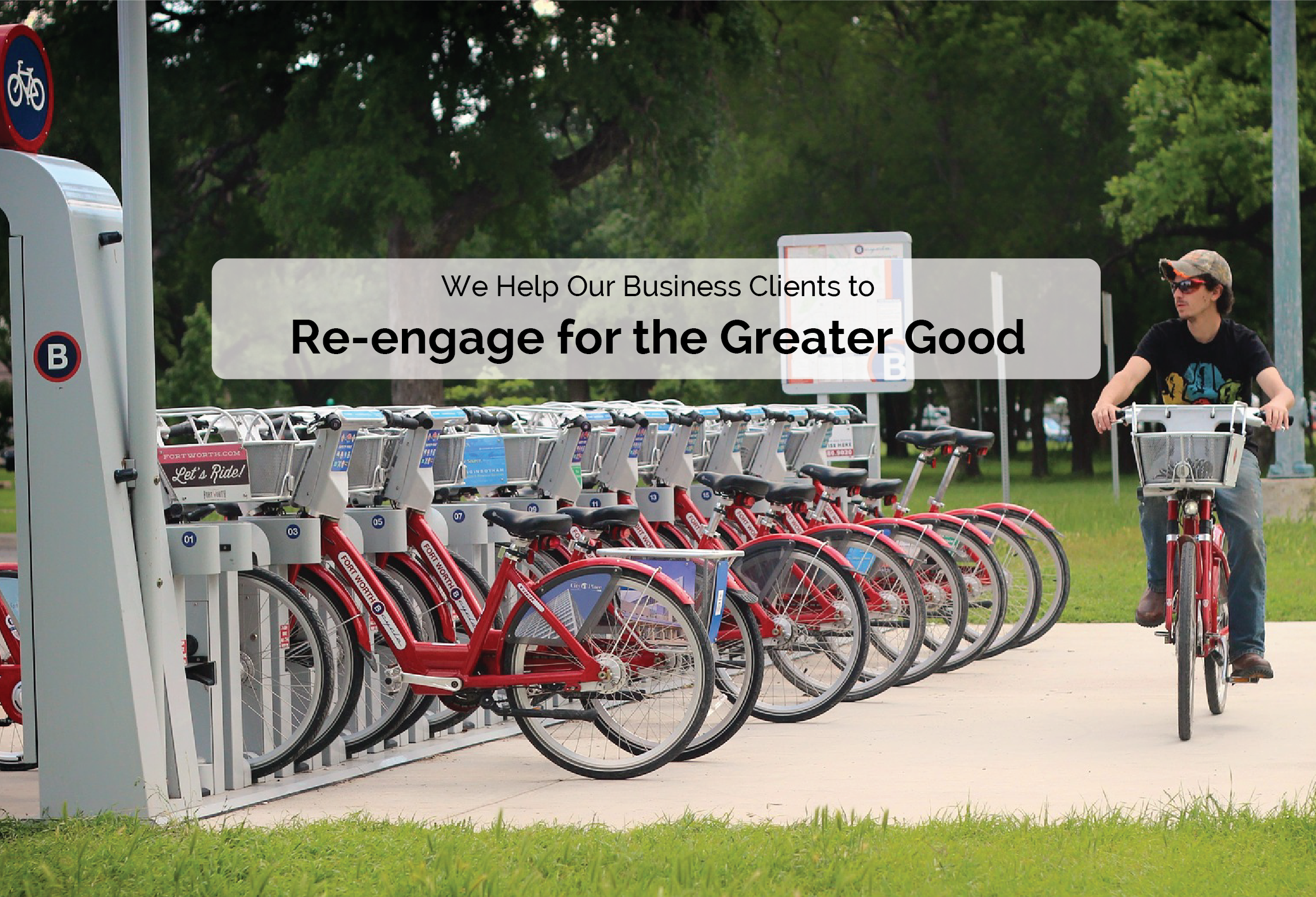 31 May

Radiate Passion for the Purpose
For Team Tipton, radiating passion for the purpose includes the scrutiny and transparency required to become a B-Corp. It's putting our money where our mouth is, focusing on what's right not who's right -- and that means what's right for society, our community, the planet, and our relationships. (Bob Tipton)
Radiate Passion for the Purpose
Over the past few months in this blog, we've been introducing you to leaders we admire who demonstrate one of the five essential behaviors of a transformational change leader: 1) Act Courageously; 2) Demonstrate Authentic Optimism; 3) Collaborate Through Empathy; 4) Operate from Principles, Not Polls. For the final behavior, Radiate Passion for Purpose, we wanted to tell you about us. We want to highlight Team Tipton's transition to become a Certified B-Corporation (also known as a "B-Corp"), what that means to us, and how it is an example of us walking our talk, leading by example, and essentially, radiating passion for our purpose.
B-Corp" is one of those terms you're starting to hear in business blogs and at conferences, so let's take a minute to unpack it. There are two parts to becoming a B-Corp: 1) registering as a public benefit corporation (PBC), and 2) earning the designation of Certified B-Corporation from the B Labs organization.
First, 34 states (more coming soon) have a legal designation called "public benefit corporation" (or some variation thereof); a corporation that balances its commitment to its shareholders between the desire to earn a profit and the desire to deliver public benefit. BOTH are vital to PBCs – one does not have a higher priority than the other. This is a sizable distinction from all other corporate structures where profit is the only measure of success for shareholders.
Team Tipton is proud to announce we officially became a Colorado public benefit corporation on Friday, May 10, 2018.

That said, filing as a PBC is just the beginning in our journey to become a B-Corp. Another part of our journey led us to earn our  Best for Colorado badge – a precursor toward a full B Labs assessment. We voluntarily walked through a comprehensive audit of many of our business practices in terms of our benefit to the community, impact on the environment and treatment of our employees.
Additionally, we were approached by the Sustainable Change Leadership course at University of Colorado at Denver's School of Business – and were asked about our interest in working with a graduate MBA student to help us build a plan toward full B-Corp certification. We were assigned a talented student to guide us through the process, and she wrote a comprehensive report with recommendations we are in the process of adopting.
COMMITTING TO BECOMING A B-CORP
Our commitment to becoming a B-Corp has become a soul-searching, time consuming process that is asking us to examine our values, open all of our doors to examination and feedback, and be open to change. In essence, it is asking us to do the kinds of things our practices often ask of you, our clients. We anticipate meeting the requirements to be certified as a B-Corp sometime this summer, if all goes well.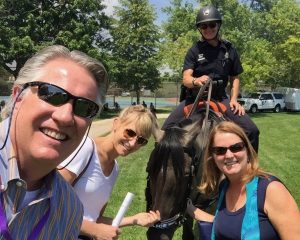 And that's exactly why we did it, "It's about integrity," says Bob Tipton. "Who we are, what we say, our values. The process brings scrutiny, transparency, it's putting our money where our mouth is, focuses on what's right not who is right — and that means what's right for society, our community, the planet, and our relationships."
Team Tipton has grown, from a single business consultant to a thriving team that includes a social worker, a mediator, a professional relationship fixer, a project manager, a civil engineer, an enterprise communications expert, an organizational psychologist, and more; all deeply skilled and bringing new depth and capacity to the team.
Even our name, Team Tipton, reflects our values. We aren't about a hierarchy, but rather a unit of professionals working together, pulling and building on one another's strengths in a way that makes us, as a group, stronger than what we have to offer as individuals. It's not that we always get along, it's that we are all-in to use our differences and disagreements to reveal the best possible answer, one that might not have emerged had we not all been fully present in the room. We talk about, examine, live by and share our core values with our clients. And becoming a B-Corp fits right into that ethos.
We believe in taking the time to make sure that the good we are doing is done right.
WHAT'S NEXT
Embracing and undertaking an effort like this one is one way we radiate passion for our purpose. And we couldn't be more excited.
As Bob says, "It feels like we're just getting started. We're creating an environment where our team members can choose greatness, wholeness, satisfaction, and joy. We help our clients remember they want to protect public health, make roads safer, provide services to victims, clean water to communities, help them remember what's the most important thing."
And we do that not just by bringing you our tools and our skills-building workshops, but by embracing that for ourselves before asking the same of you. Learn more about B-Corp designations at www.bcorporation.net.<
All our best,
Team Tipton
Want to learn more about how Team Tipton can benefit you and your team?
We'd love to hear from you and set up a short exploratory call.
Schedule yours here.